(click banner for more information)
DAAA
"For complete information on the DAAA 2009 National Games in Brooklyn, New York, please visit DAAA's website at www.daaa.org. Here you will find registration forms and complete information on the events, schedule, venues, locations, transportation arrangements and check-in procedures for this year's National Games. Should you have any questions about the National Games, please feel free to contact us using the contact information below."


Dwarf Athletic Association of America
708 Gravenstein Hwy North, #118
Sebastopol, CA 95472
daaa@flash.net (attention: Gerry Graff)
1-888-598-3222 (voice-mail)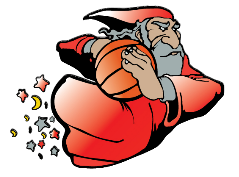 LPA Welcomes the New York Wizards to DAAA's Basketball Tourney

The New York Wizards of the EBA have teamed up with LPA and DAAA to give athletes and spectators of the DAAA Basketball Tourney at Conference a show they'll never forget. The Wizards will put on a half hour demonstrational game at 12pm at Brooklyn PolyTech's gymnasium during the DAAA tournament. Players and spectators will get to enjoy the acrobatics of new york basketball legends, such as Mike Mosby, Greg Cerillo Jr., and former USC star Gary Williams.

Wizards Home Page: www.newyorkwizards.com



SCHEDULE OF EVENTS
VIEW
DAAA VOLUNTEER FORM
VIEW
Got Questions?
Email
info@lpanyc2009.org
or call (631) 752-3105
NATIONAL HEADQUARTERS, 250 EL CAMINO REAL, SUITE 201 TUSTIN, CA 92780, Toll Free (888) LPA-2001,FAX: (714) 368-3367